INTRODUCTION
I started Utrecht Select as a real-estate agency at the beginning of 2018.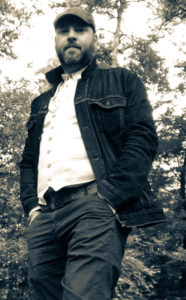 Over the past year, an increasing number of prospective tenants and house-owners have requested my services.
Utrecht Select maintains a zero charge policy for (future) tenants; we have a no cure no pay contribution if a client sends in the special search request (you can find a form here). As the main advertising channel, I use social media platforms, keeping the overhead cost as low as possible. The house-owner will pay a commission after the apartment or studio has been successfully rented.
You have probably been made aware of the fact, that finding a nice home in Utrecht is quite an effort. Supply and demand have been at odds for many years, developing into a true shortage of available properties. Still, the demands for adequate living space are many. As we have overcome the economic crisis and due to political international developments, a growing group of international companies finds its way to Utrecht and immediate surroundings, attracting a large number of international employees.
PORTOFOLIO
Utrecht Select is active in the whole of Utrecht-city but specializes in properties at the inner city and on its east side. Due to the historical character of the main focus areas of this agency, the majority of the listings are set in buildings originating from the 19th century.
I love the historic value of the city and like to find apartments and studios which show this heritage while offering the comforts of modern living.
Occasionally I have listings from other areas of Utrecht, which we handle with equal care and attention.
PROCESS
I always try to be as transparent and forthcoming as possible. My basic procedure for renting a home starts with the availability of a property.
 I have to be sure the property will be vacated at the given time and (after maintenance and cleaning) available at the date listed for a new tenant.
At that time I will consult my list of active search requests (see for registration here) if I find  "a good match", I will invite this candidate for a priority viewing.
If there is no active search request for this type of property or if (for any reason) the priority candidate declines the offer, I will start advertising this particular listing.
The advertising will be done on my website, a few selected real-estate sites and various Facebook groups. By doing so the advertisement reaches a wide variety of people. Some homes are more equipped for the needs of expats, while others are more suitable for permanent residency.
The apartments vary in size and options like utilities in- or excluded and furniture in- or excluded.
Utrecht Select will always try to inform candidates fully on what is included in the rental of each property and we will also try to work with you on a solution when you have special requests or are in need of practical help to organize utilities or furniture.
DOCUMENTS
Here you can download the general provisions.