Utrecht is the fourth-largest city
and a municipality of the Netherlands, capital and most populous city of the province of Utrecht. It is located in the eastern corner of the Randstad conurbation.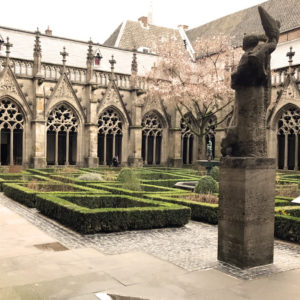 Utrecht's ancient city center features many buildings and structures several dating as far back as the High Middle Ages. It has been the religious center of the Netherlands since the 8th century. It lost the status of prince-bishopric but remains the main religious center in the country. Utrecht was the most important city in the Netherlands until the Dutch Golden Age when it was surpassed by Amsterdam as the country's cultural center and most populous city.
Utrecht is host to Utrecht University, the largest university in the Netherlands, as well as several other institutions of higher education. Due to its central position within the country, it is an important transport hub for both rail and road transport. It has the second-highest number of cultural events in the Netherlands, after Amsterdam.
Lonely Planet (2012) included Utrecht in the top 10 of the world's unsung places.